LEARN THE BEST COMMODITY TRADING STRATEGIES - START NOW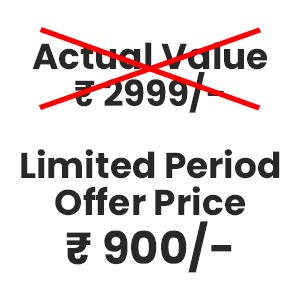 ENROLL NOW AND GRAB THE OPPORTUNITY TO LEARN COMMODITY TRADING STRATEFIES
Course Curriculum
This course covers Trading in crude oil, Gold, Silver, copper & natural gas with technical analysis concepts. Following is the detailed curriculum:
About Instructor
Satyendra Singh (NCFM and NSIM Certified) Technical, Fundamental, Options, Portfolio & Research Analyst.
Stock market Analyst (NSE ACEDEMY NCMP- Level 1 Awarded)
More than 22 years of experience in industry and working in stock market as independent Investment Consultant, Trainer and Trader. He successfully trained thousands of Stock Market Aspirants.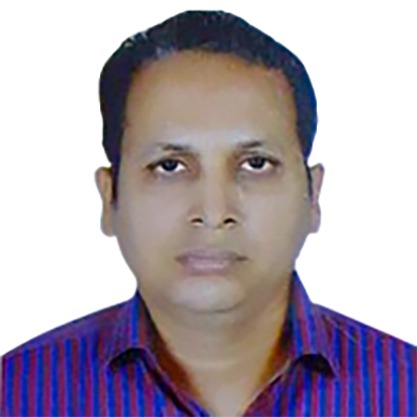 Certifications & Awards Won by Instructor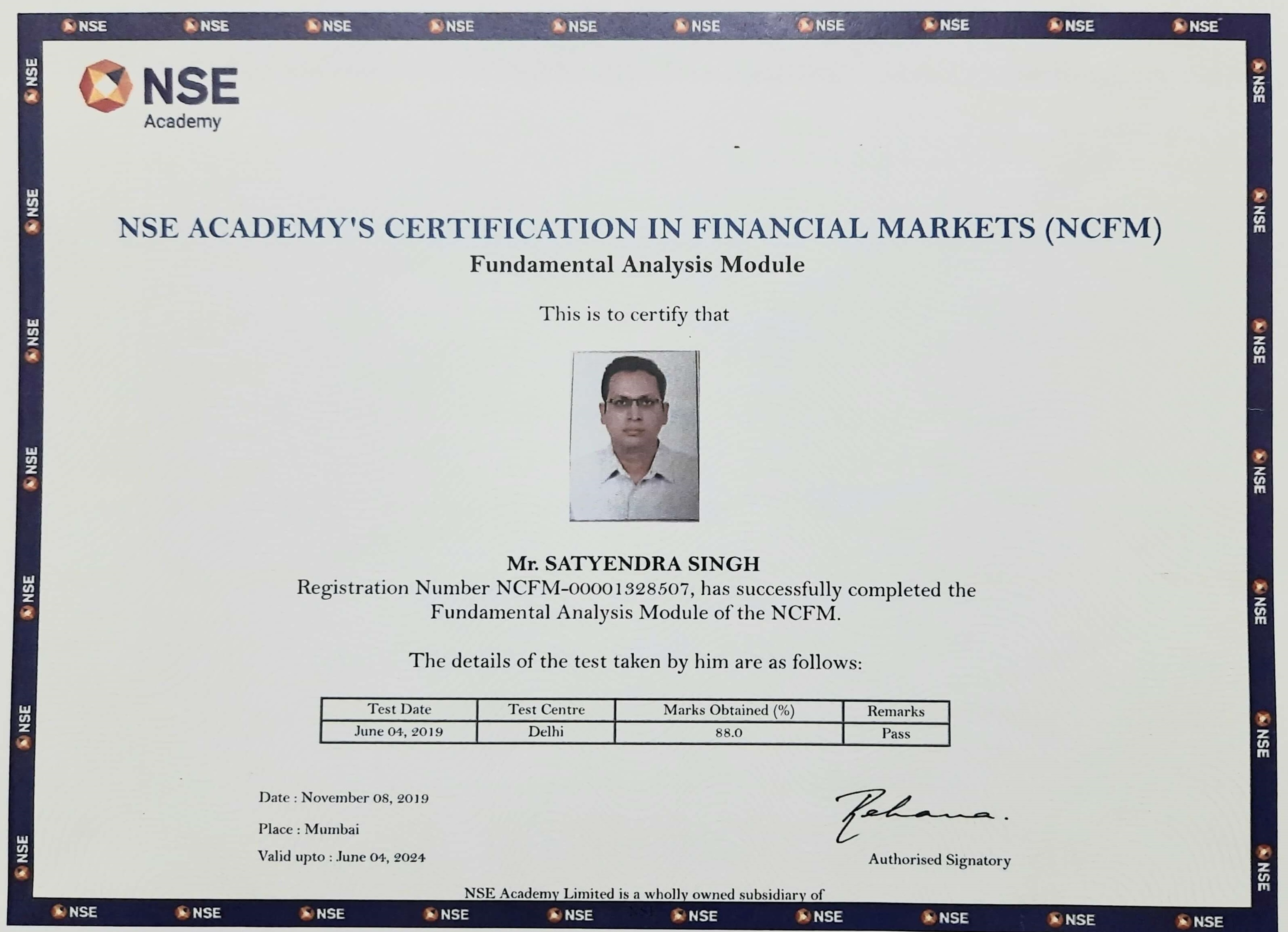 Awarded with NCFM Fundamental Analysis Module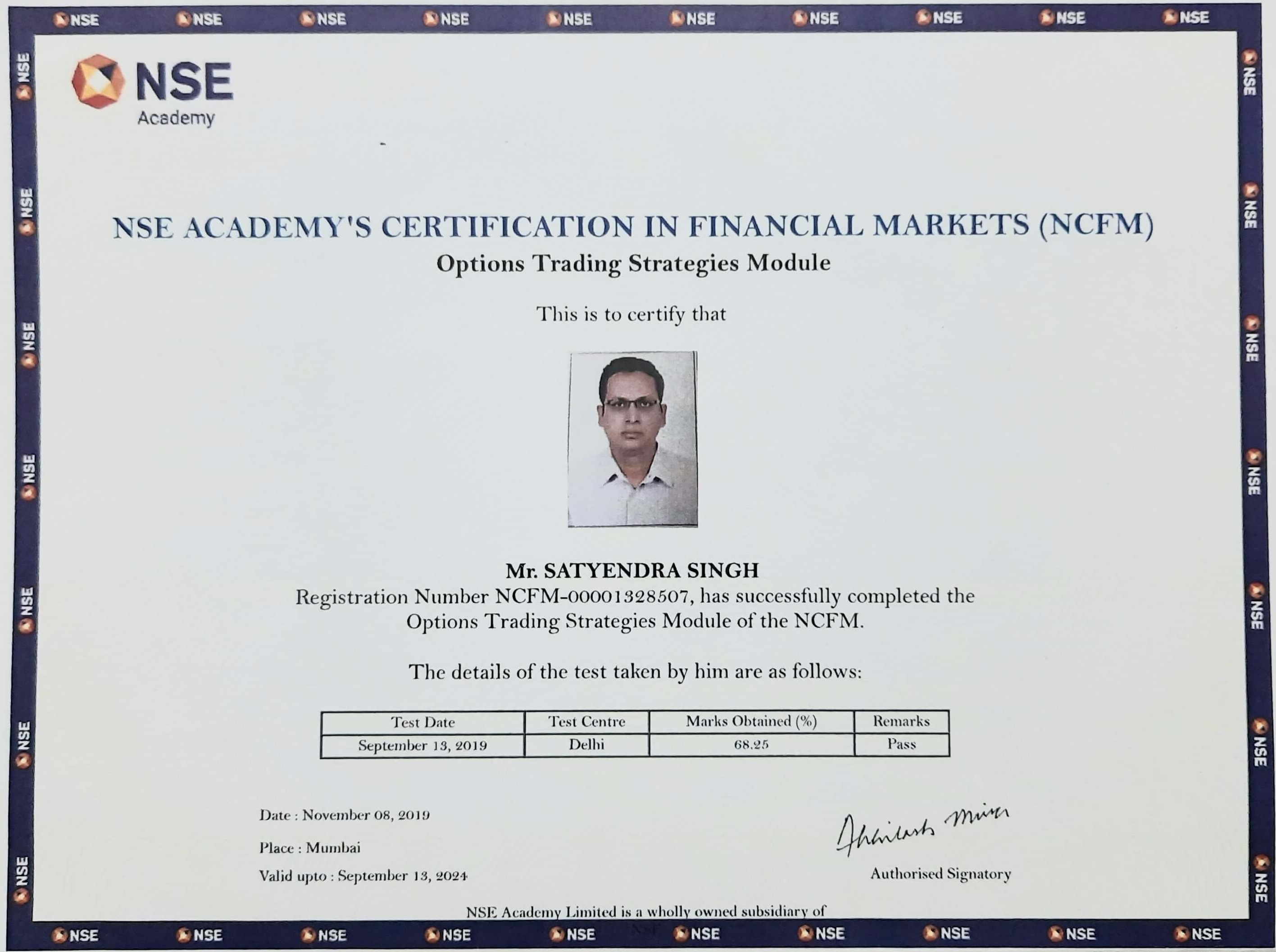 Awarded with NCFM Options Trading Strategies Module
Awarded with NCFM Investment Analysis & Portfolio Management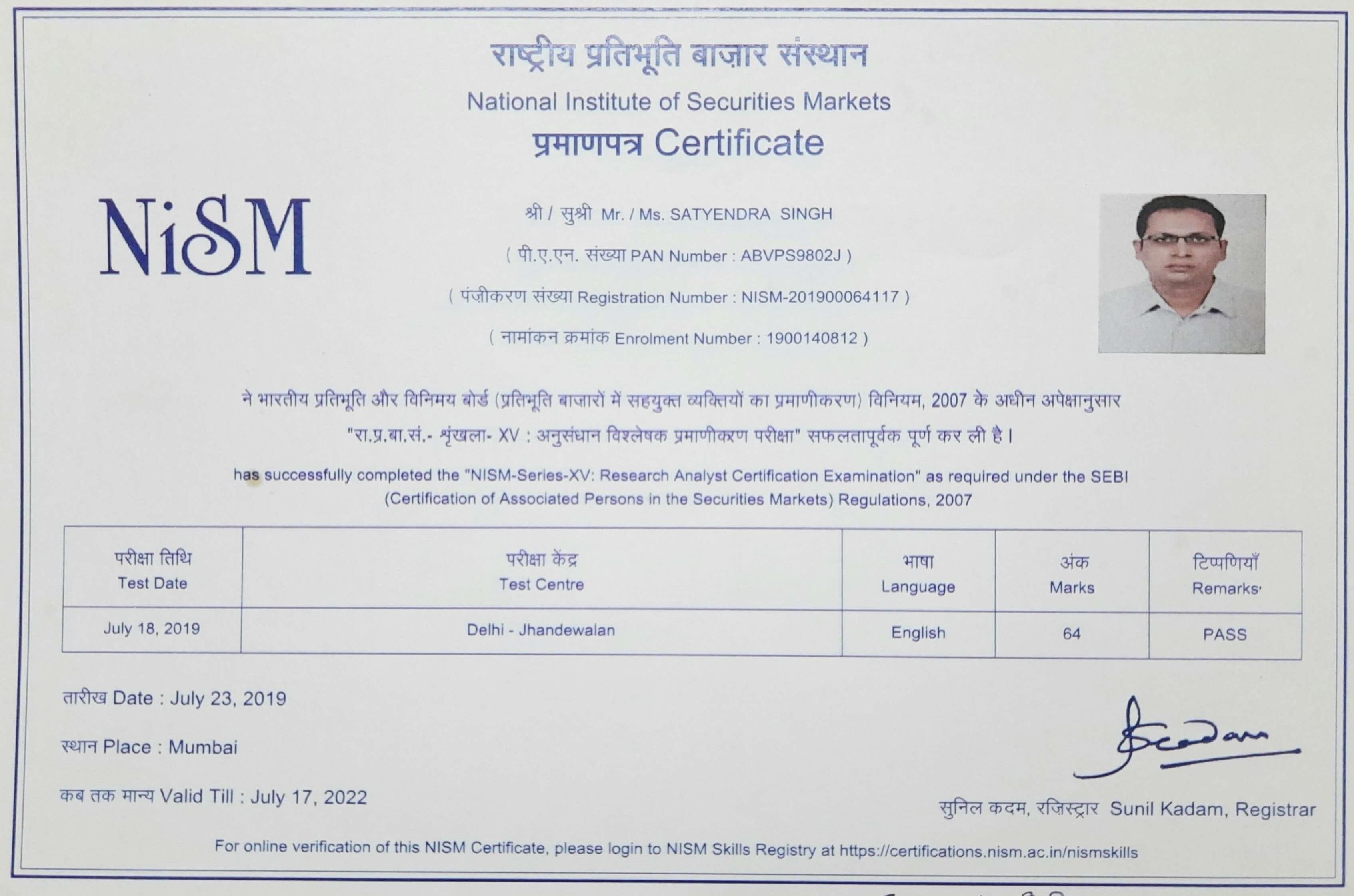 Awarded with NISM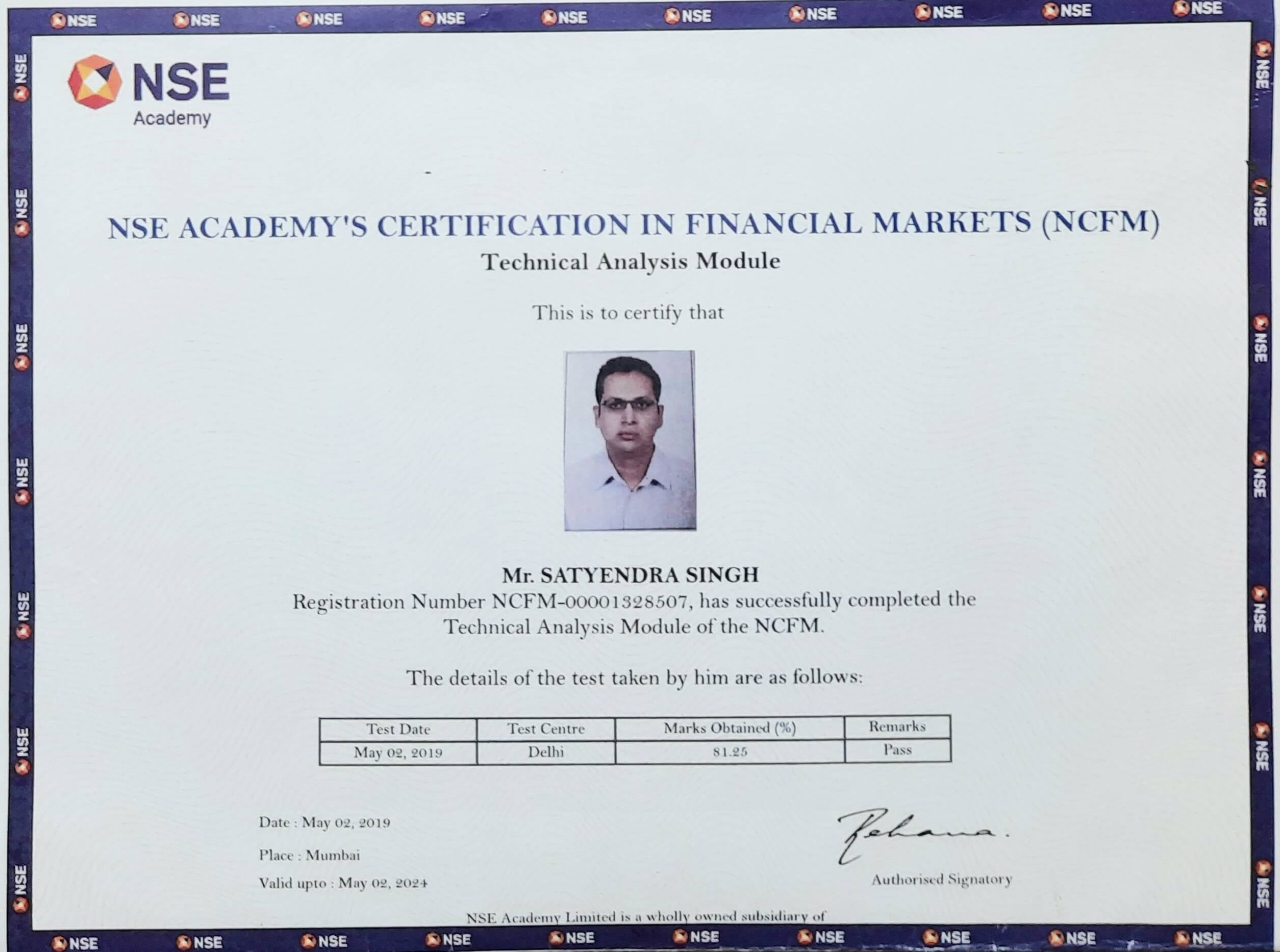 Awarded with NCFM Technical Analysis Module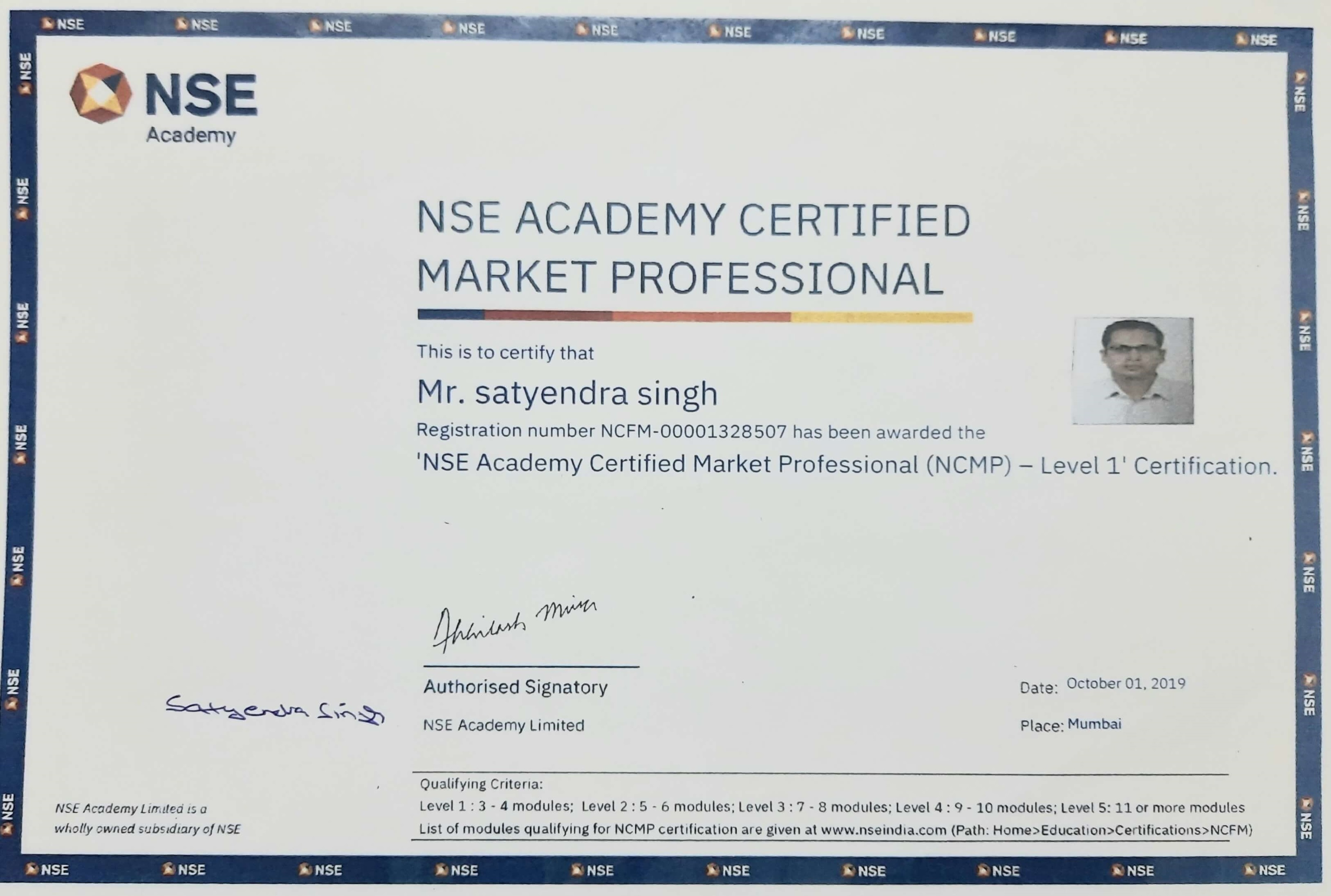 NSE Academy Certified Market Pprofessional
THOUSANDS OF STUDENTS HAVE SUCCESSFULLY UPGRADED THEIR KNOWLEDGE - GRAB THE OPPORTUNITY NOW!
Copyrights © 2021 eLearn India Skill, All Rights Reserved.
Portal Developed & Powered by ISOLS Group